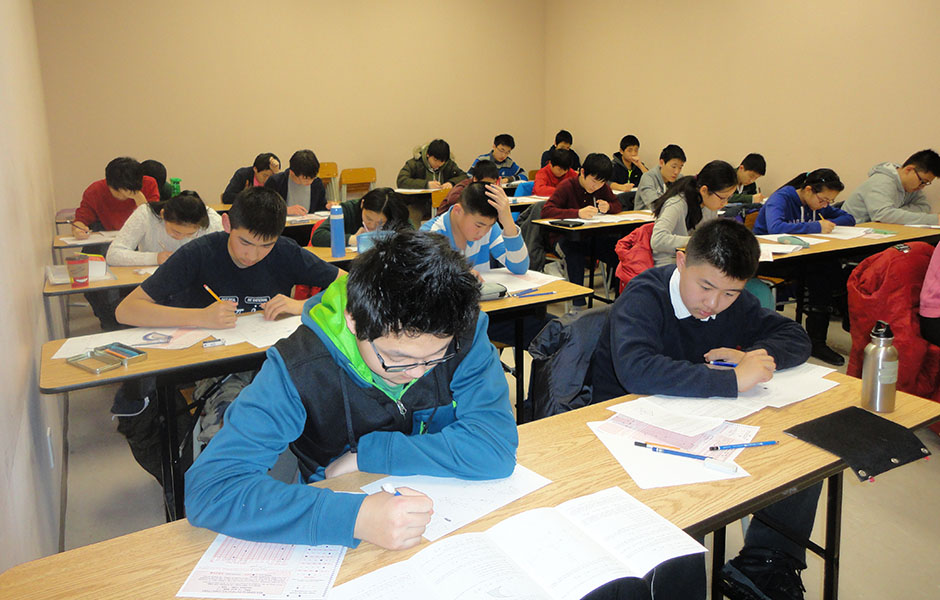 AMC 8 Results
The AMC 8 (American Mathematics Competitions 8) was held in November 2014. This is one of the biggest math competitions in America. However, international school are allowed to participate in this competitions as well. The purpose of this contest is to encourage and foster students' interest in mathematics and also select the best young mathematicians to participate in the toughest national and international competitions.
The results for last year's AMC 8 have now been published on the official AMC website: http://amc-reg.maa.org/reports/generalreports.aspx. Once again Olympiads achieved first place in Canada amongst Canadian middle schools (Due to restrictions in registration, we've been using the name Victoria International College.
The AMC 8 has a total score of 25. Two students from Olympiads School received a perfect score. A third student received 24/25. Olympiads School's school points are ahead of UTS this year. There are a total of 5 students in Canada with a perfect score. Three of them are from Olympiads (one of them took the contest at UTS). Furthermore, 9 students from Olympiads School also achieved a top 1% rank amongst all contestants.